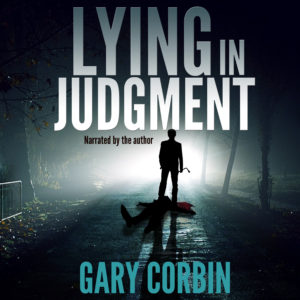 New: Audiobooks, narrated by mystery author Gary Corbin!

Lying in Judgment, author Gary Corbin's best-selling debut novel (2016), will be available in audiobook format in time for Christmas, 2018!
Narrated by the author in order to capture the original intent and to showcase the author's unique and compelling narrative style, the audio version will be available in through Audible, iTunes, Amazon, Google Play, Kobo, Nook Audio, and over 20 other channels and formats.
No specific release date has been set, but expect an announcement before Thanksgiving, with pre-orders available by Black Friday or Cyber Monday and delivery in time for the holidays.
Want a sample? Check out this sample chapter here!
---
Latest novel from mystery author Gary Corbin:

The Mountain Man's Badge
The third book in the Mountain Man Mysteries series!
Lehigh Carter never asked to be sheriff. And he sure never wanted to arrest his new father-in-law for murder.
Lehigh Carter reluctantly becomes sheriff of sleepy little Mt. Hood County. Then poachers discover the murdered body of Everett Downey, the most despised man in town, and the evidence compels Lehigh to arrest his new father-in-law, George McBride—a move that immediately puts his marriage on the rocks. The old boy network in town, largely responsible for the favoritism, corruption, and scandal plaguing the sheriff's office for decades, seems determined to portray Lehigh as inept and even more corrupt than his predecessor. Soon, Lehigh suspects that those most intent on pinning the murder on George McBride have reasons far more sinister than blocking Lehigh's agenda of reform.
Can Lehigh uncover the truth behind Everett Downey's murder without becoming the killer's next victim?
Get a "killer" deal: 1 signed copy of The Mountain Man's Badge for only $10, shipped FREE!
Published and Produced Work from Author Gary Corbin
In the tradition of Philip Margolin, Scott Turow, David Baldacci, Lisa Sco
ttoline and Michael Connelly, mystery author Gary Corbin's thrillers feature complex, realistic characters, revealing their inner struggles as they strive to achieve their own unique concepts of justice. Current works include:
Get all the updates about upcoming releases, plays, and events here
Let Gary Help You Write Your Story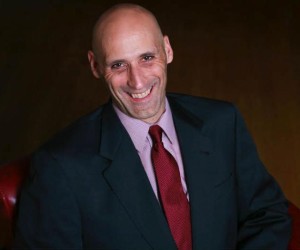 Gary is an award-winning author, editor, and playwright in Camas, WA, a suburb of Portland, OR.
Whether staging a new play, completing his next novel, researching an article, or playing a part in a film or on stage, Gary loves to tell compelling stories – and to help others tell theirs.
An experienced and accomplished editor, Gary has helped many other authors and organizations tell their own story through editing, research, document analysis and doctoring, and ghostwriting. Whether you write long or short, fact or fiction, poetry or prose, self-published or traditionally published work, Gary can help you with structure, clarity, and of course, strong, clean text.
No matter what medium or format you prefer, Gary Corbin helps storytellers like you improve your craft and improve your chances of succeeding in an increasingly tough marketplace.
Writing Services include:
Writing stories, scripts, or articles
Producing website, blog, or marketing copy
Research and analysis
Editing, proofreading, and critique
Document doctoring / manuscript repair
Advice to make you a better writer
Find out more about Gary Corbin's editing services.