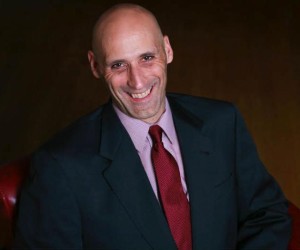 Gary is an award-winning writer, actor, editor, and playwright in Camas, WA, a suburb of Portland, OR. Whether staging a new play, researching an article, completing his next novel or playing a part in a film or on stage, Gary loves to tell compelling stories – and to help others tell theirs.
Published and Produced Work
In the tradition of Philip Margolin, Scott Turow, David Baldacci, Lisa Scottoline and Michael Connelly, Gary Corbin's thrillers feature complex, realistic characters, revealing their inner struggles as they strive to achieve their own unique concepts of justice. Current works include:
Lying in Judgment, the story of a man serving on the jury of a murder trial for the crime that he committed. Lying in Judgment was selected for the "Indie Spotlight" on UK-based Literary Lightbox for February 2017, and as Bookworks.com "Book of the Week" for July 11-18, 2016. Available in paperback, hardcover, and ebook formats.
Lying in Judgment's sequel, Lying in Vengeance, comes out September 13, 2017. Pre-order your signed copy now!
The Mountain Man's Dog, Book 1 of The Mountain Man Mysteries. Lehigh Carter, a backwoods forester, adopts a dog he finds injured on a remote highway – and inadvertently gets embroiled in a life-or-death struggle with powerful politicians and crooked cops. Selected as one of Pople's Book Reviews Best Reads for Fall 2017. Available in paperback, hardcover, and ebook formats.
The Mountain Man's Bride, Book 2 of The Mountain Man Mysteries (released February 8, 2017). In this sequel to The Mountain Man's Dog, rustic forester Lehigh Carter fights to clear first his own name, then that of his fiancée, Stacy McBride, as they are accused of murdering the deputy who once made their lives miserable. Available now in paperback, hardcover, and all ebook formats.
Write Better Right Now – A Dozen Mistakes Good Writers Make, and How to Fix Them. Self-edit your novels with these handy tips that help you identify and fix common writing mistakes, and make your story pop off the page! Available exclusively for Kindle Reader.
Gary has also published dozens of shorter works. See the complete portfolio of publications here.
Plays. Gary is an award-winning playwright, and several of his plays have enjoyed productions on Portland-area stages, such as Happy Anniversary, PS I Love Your Daughter, and Prefacing.
Hardcover sale!
Hardcover copies of Lying in Judgment, The Mountain Man's Dog, and The Mountain Man's Bride are on sale thru September 12. Click here for more details.
Let Gary Help You Write Your Story
An experienced and accomplished editor, Gary has helped many writers and organizations tell their own story through editing, research, document analysis and doctoring, and ghostwriting. Whether you write fact or fiction, long or short, poetic or prosaic, self-published or intended for traditional publishing channels, Gary can help you with structure, clarity, and of course, strong, clean text.
No matter what medium or format you prefer, Gary Corbin helps storytellers like you improve your craft and improve your chances of succeeding in an increasingly tough marketplace.
Writing Services include:
Writing stories, scripts, or articles
Producing website, blog, or marketing copy
Research and analysis
Editing, proofreading, and critique
Document doctoring / manuscript repair
Advice to make you a better writer
In partnership with Innovative Growth Solutions, organizational development services to help align your organization's practices with its mission, goals, and values.
New Mountain Man Released February, 2017!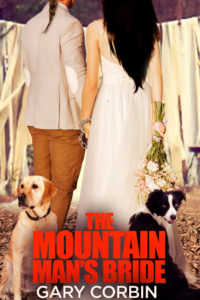 The second book in The Mountain Man Mysteries, The Mountain Man's Bride, was released February 8, 2017, in paperback, hardcover, and various eBook formats including Kindle, Nook, Apple and Kobo. Order your copy today!

Also, Gary produced a show of "instant" short plays in the Fertile Ground Festival of New Works, in the PDX Playwrights production (aka the "Festival within the Festival-within-the-Festival"), the Crazy Dukes Instant Play Festival. Six playwrights wrote plays in two days from prompts supplied by the audience of the Daisy Dukes Instant Play Festival's opening night (Jan. 20). The plays will be performed and fully staged on Jan. 27-28 at Hipbone Studios.
Get all the updates about upcoming book releases and play productions here.
New bookstore partners!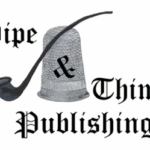 A big thanks and "welcome to the family" to our newest local bookstore to carry Lying in Judgment and The Mountain Man Mysteries: Pipe and Thimble Publishing, Lomita, CA. Lying in Judgment was the first book sold at Pipe and Thimble's Grand Opening!